About Us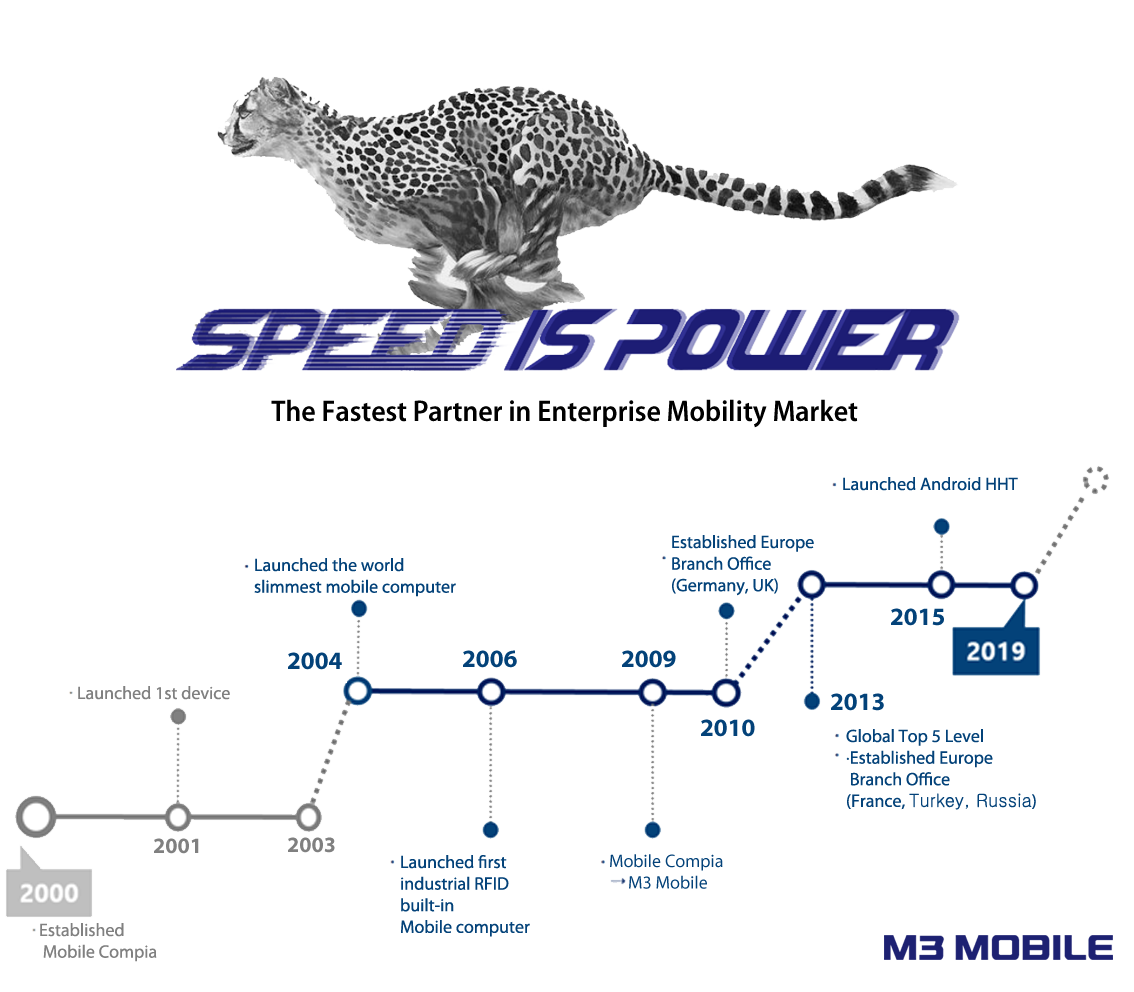 Vision
During last 20years Market is fed up with a few suppliers.
Now, M3Mobile is opening a new horizon for the world Enterprise Market.
A fast-moving business can go wherever it needs to be with a PDA that's tough, durable and smart.
Getting the right information at the right place at the right time – from warehousing and construction to retail and
healthcare- every business needs the right product.
We are global leaders in the design and build of high quality handheld computers for businesses who need to
manage their data on the move. All Kind of Barcodes and RFID signal, We can manage anything rapidly
Customize

From product designing to finalization of process, M3 Mobile alway consider partner's opinion and their needs.
Until your business is sucess and end of project life cycle, M3 Mobile always be with you.